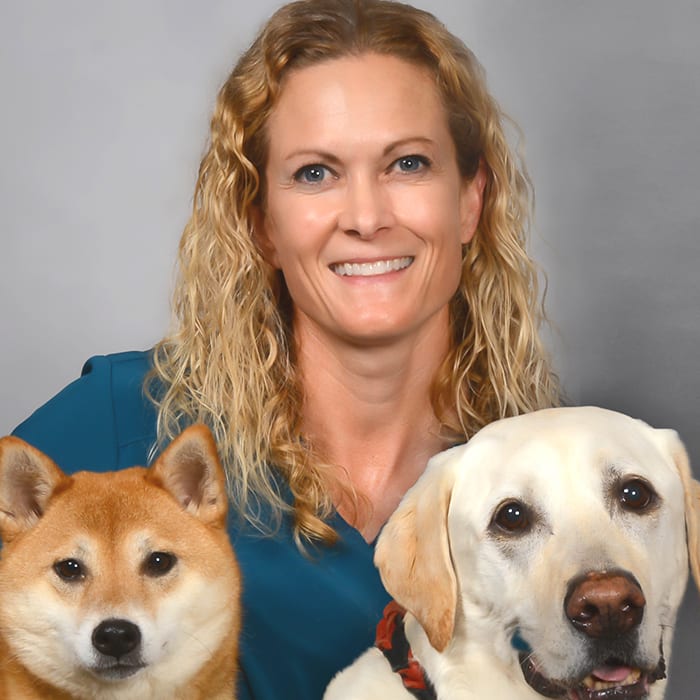 Karen Turner, DVM, CCRT, CVA, CVSMT
Dr. Turner graduated from the University of Illinois in 2002 and joined the CASE (formerly AEMC) team in July of 2007. Dr. Turner has special interests in physical rehabilitation, acupuncture, and chiropractic therapy in addition to emergency medicine.
In 2011, Dr. Turner received the Canine Rehabilitation Therapist Certification from the Canine Rehabilitation Institute.  In 2012, Dr. Turner became a Certified Veterinary Acupuncturist through the Chi Institute. In 2014, Dr. Turner became certified in veterinary spinal manipulative therapy after attending courses at the Healing Oasis.
She splits her time at CASE between working in our Integrative Medicine Department and working in our ER. When she is not working, Dr. Turner loves to golf, travel, snowboard, and spend time with her husband and two children. They share their home with their boxer, Piper, and their yellow lab, Dexter.