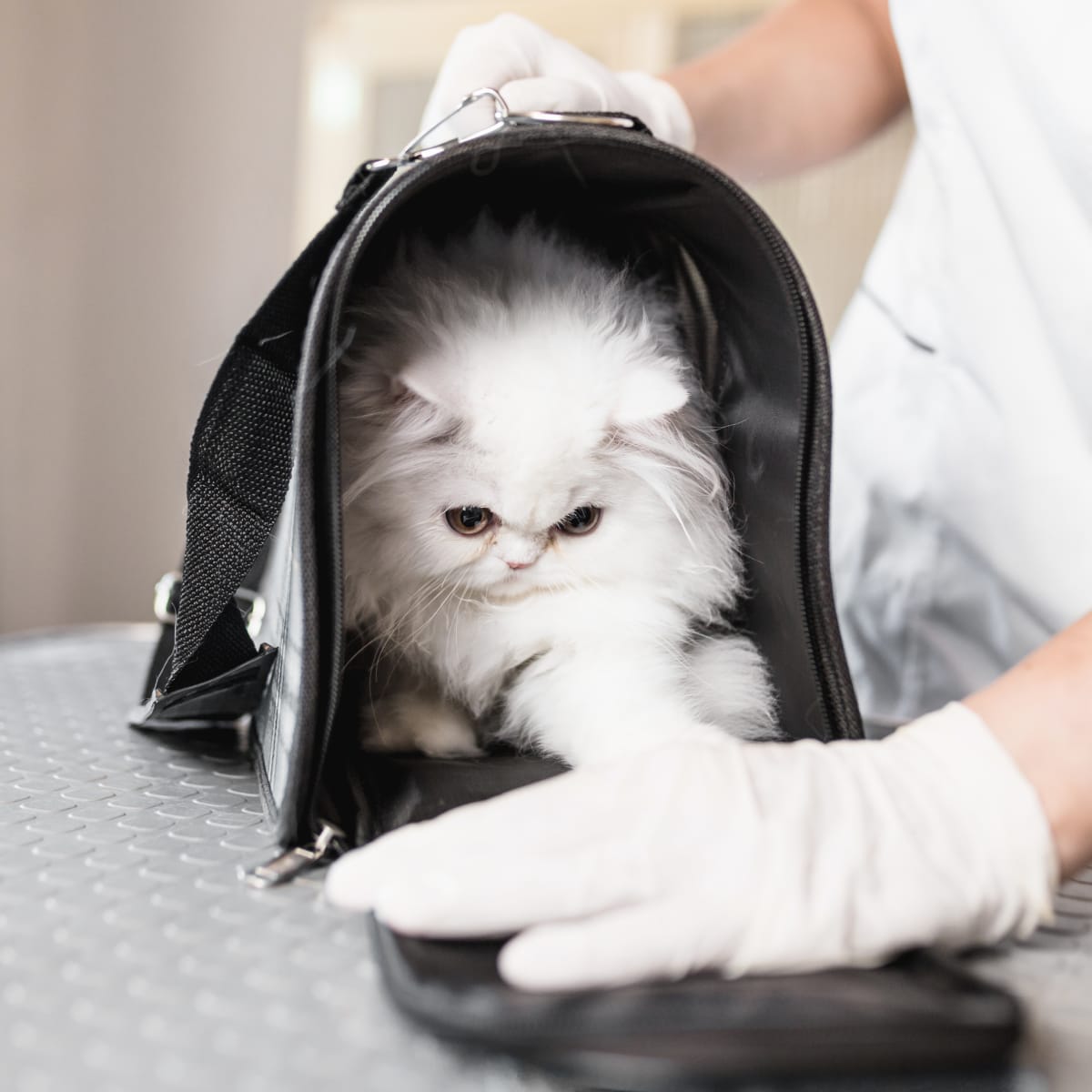 Internal Medicine Services in Crystal Lake
Our Internal Medicine team is trained to treat challenging or ongoing illnesses affecting pets' internal organs and bodily systems.
We offer you a wealth of experience in the treatment of diseases impacting the endocrine, gastrointestinal, respiratory, urinary, and hematologic systems, as well as providing care for patients requiring emergency and intensive or critical care. 
In determining whether a diagnosis is proving elusive or treatment is not bringing about the desired results, we may refer you to our Integrative Medicine department.
At CASE Hospital in Crystal Lake, we emphasize a comprehensive, team approach to our cases and work not only with your veterinarian but also with other specialists to ensure the best care for our patients.
Appointment Information
We partner with your family veterinarian, specialists appointments are by referral only.
Internal Medicine appointments are booked on Monday, Tuesday, Thursday, or Friday. Our internal medicine office is closed on Wednesday. Hours may vary week by week. 
Our Internal Medicine Veterinarian
Dr. Dan Harrington completed his Internal Medicine Residency at the University of Missouri in 1996 and practices solely in internal medicine. 
Treating Disease in Pets
After a referral from your primary care vet, an internal medicine specialist will complete a thorough physical exam of your pet to formulate a diagnostic plan and create a comprehensive treatment plan tailored to your pet's needs.
Commonly referred conditions include:
Anemia or other blood disorders 
Complicated pancreatic disease 
Coughing and other breathing problems
Endocrine diseases (adrenal tumors, thyroid disease, diabetes)
Illness or injury that is not healing or is getting worse
Infectious diseases
Kidney or bladder ailments
Lethargy
Liver inflammation 
Loss of appetite 
Recurring vomiting or diarrhea 
Significantly increased thirst 
Unexplained weight loss 
Internal Medicine Diagnostics 
In our in-house veterinary lab, we offer routine diagnostic services as well as specialized testing to help us diagnose and treat internal illnesses in pets.
Our diagnostic procedures include: 
Bone marrow biopsy
Bronchoscopy
CSF and joint tap
Cystoscopy/Vaginoscopy
Electrocardiography Services
Endoscopic foreign body retrieval
GI Endoscopy – upper and lower
PEG tube placement 
Rhinoscopy 
Ultrasound-guided fine-needle aspiration or biopsy
Ultrasound: abdominal and cardiac
Computerized Tomography (CT) Scan