IMPORTANT: Unfortunately, we are not currently able to take on new patients for this service.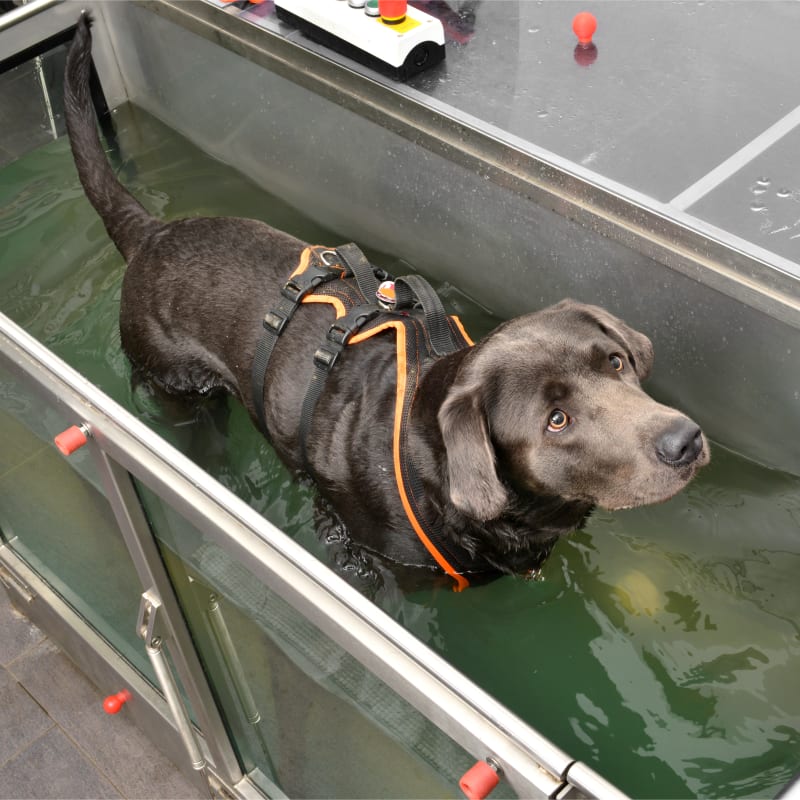 What is Veterinary Integrative Medicine? 
Providing for the primary medical needs of an ill or injured animal is paramount, but the return to normal and healthy function does not always follow. There are times when your pet needs assistance to regain much of their previous function that was present before illness, prolonged disability, or surgery.
Integrative medicine is a comprehensive approach to healing that combines the best of traditional medicine with complementary and alternative therapies such as physical rehabilitation.
This type of veterinary care provided by highly trained practitioners, focuses on treating the whole animal, in partnership with the client, the medical team, and appropriate therapeutic options to comfortably speed recovery, reduce pain, and achieve the best possible outcome
Appointment Information
We partner with your family veterinarian, specialists appointments are by referral only.
Integrative Medicine appointments are booked Monday to Friday. A deposit of $205 is required upon scheduling. After the initial evaluation, treatments can be booked Monday to Saturday. Hours vary week by week. 
What to Expect During Treatment & Therapy in Crystal Lake
In partnership with our primary veterinarian, our experienced therapy and rehabilitation team can create a comprehensive custom treatment program for your pet that is tailored to their unique needs. Therapy may include a combination of techniques, exercises, and more.
We will determine the best therapies based on your pet's condition, capabilities, and specific requirements.
Treatment & Therapy Options
A customized physical rehabilitation program can consist of several therapeutic techniques, including:
Integrative Vet Medicine Treatment & Therapy FAQs
Read our most frequently asked questions about treatment and therapy for pets, or contact us to ask a different question.
Check out our Integrative Medicine team in action!