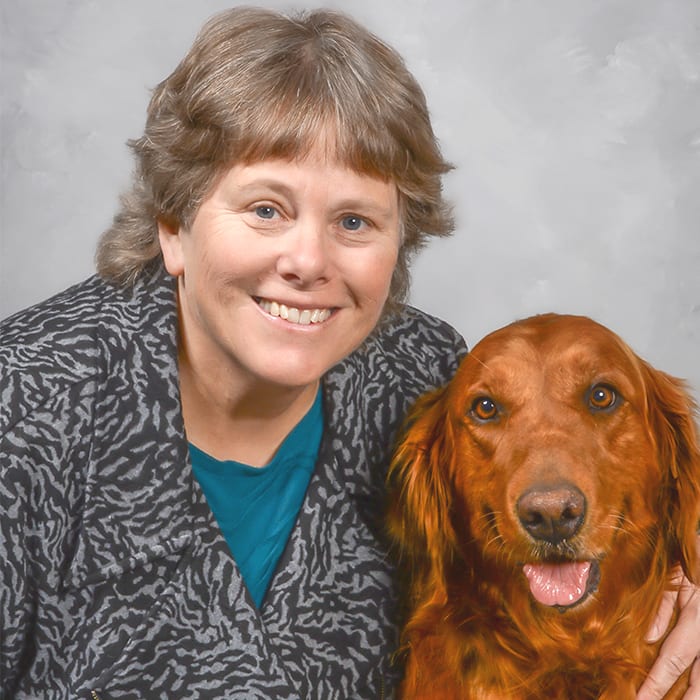 Ronda DeVold, DVM
Dr. Ronda DeVold grew up in the Minneapolis, MN area and graduated with honors from the University of Minnesota College of Veterinary Medicine. Before this, she was a licensed veterinary technician, licensed rehabilitator and director of a wildlife rehabilitation program, and a veterinary diagnostic microbiologist.  
She is passionate about emergency and critical care medicine, exotic animal medicine, and compassionate client and animal care.  She feels that every animal deserves the best care possible regardless of species and works with families to help make this happen.
Her hobbies include kayaking, sailing, camping, bonsai, music multiple instruments), skiing, landscaping, single-track mountain biking, riding (dressage and hunter/jumper), traveling, and anything involving being outdoors as much as possible!  
She lives with her wife Stacy and a multitude of animals including two golden retrievers, a shitzu/poodle cross, hermit crabs, a budgie, a cockatiel, and a very talkative African Grey Parrot.