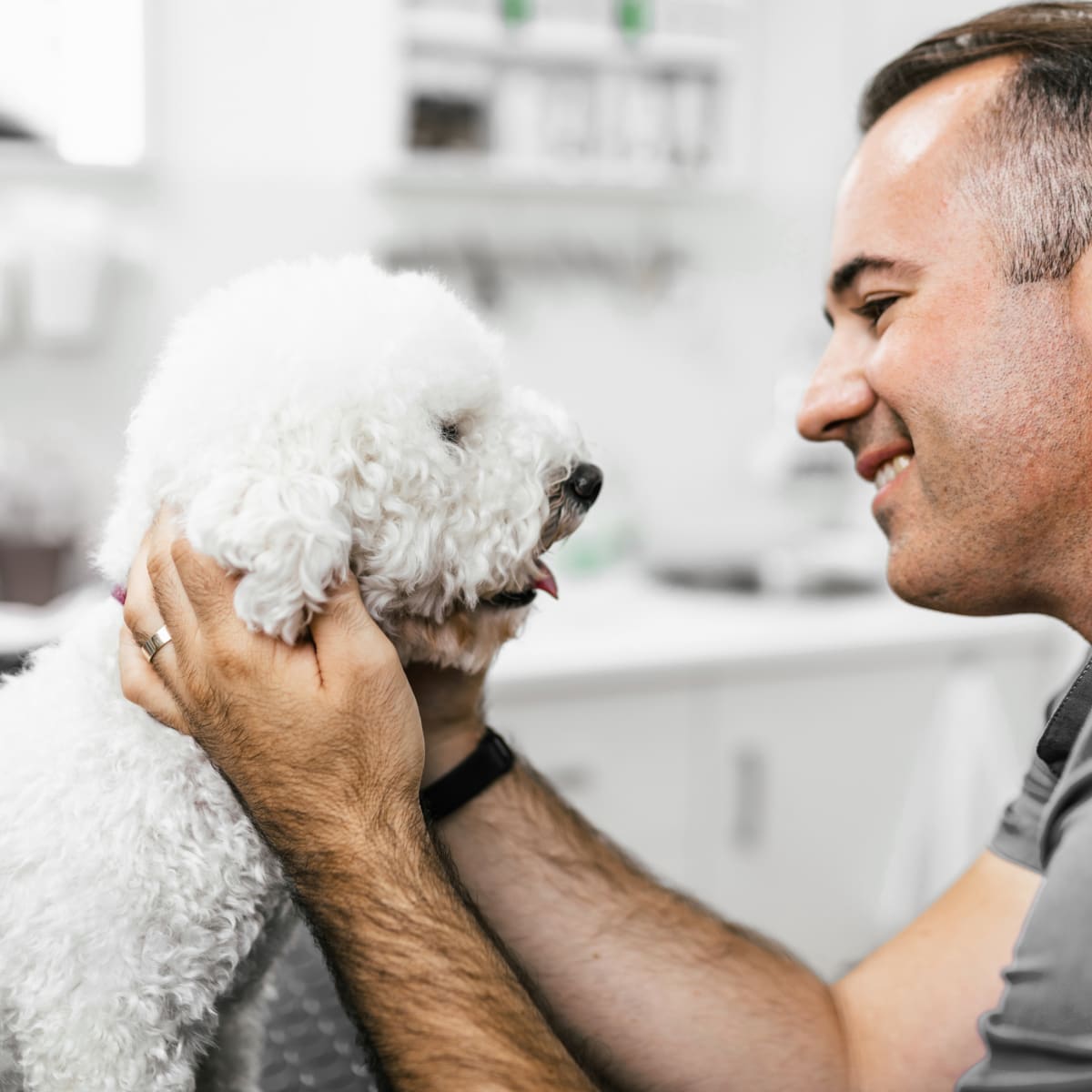 Surgery for Cats & Dogs
When specialized surgical treatment is the best approach to resolve your pet's medical problem, count on us to provide that expertise.
In partnership with Veterinary Specialty Center, our highly trained team is adept at providing advanced surgical care. Our capabilities include orthopedic, soft tissue, and general surgery, along with nutritional and other life-function support procedures.
Veterinary surgeries are performed using the most advanced technology available, with fully-trained support staff available to our surgical patients.
Based on your pet's problems, our surgical specialists will perform a detailed examination and discuss recommended diagnostic tests, procedures, risks, and expected outcomes with you.
Appointment Information
We partner with your family veterinarian, specialists appointments are by referral only.
Surgery appointments are booked on Tuesday and Thursday mornings only. Hours vary week by week. 

In partnership with Veterinary Specialty Center, we are dedicated to practicing innovative and skillful surgery services combined with understanding, devotion, and attentiveness to patient and client needs.
Our Board-Certified Veterinary Surgeon has undergone four years of additional training after veterinary school to become a certified specialist. This training consists of a one-year internship followed by a rigorous three-year residency program that meets guidelines established by the American College of Veterinary Surgeons (ACVS). 
What to Expect with Veterinary Surgery 
At CASE Hospital, our surgical center is equipped with cutting-edge surgical instrumentation and equipment. Everything we do, every decision we make, is designed to ensure post-operative success for your pet.
Surgical Procedures
At Companion Animal Specialty and Emergency Hospital we offer a wide range of surgeries for pets suffering from a variety of illnesses, injuries, or conditions. 
Our surgical offering includes: 
Orthopedic Procedures

Arthrodesis (joint fusion)
Cruciate ligament disease/rupture
TPLO – Tibial Plateau Leveling Osteotomy
TTA – Tibial Tuberosity Advancement
Fracture fixation (internal and external)
Hip dysplasia/arthritis
Juvenile pubic symphysiodesis
Femoral head ostectomy
Hip luxation (open/closed reduction)
Patella (knee) luxation

Soft Tissue & Other Surgical Procedures

Abdominal
Endocrine
Head and neck
Mass removal
Reconstructive
Thoracotomies
Upper respiratory
Urinary tract
Wound management

Surgical Procedures to Provide Nutritional and Other Support

Bone biopsy
Chest and feeding tube placement
Creation of vascular access ports for repeated injection and/or blood sampling
Cystostomy tube placement